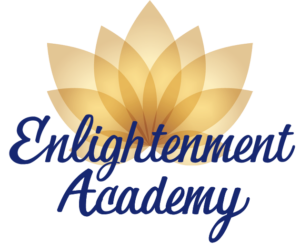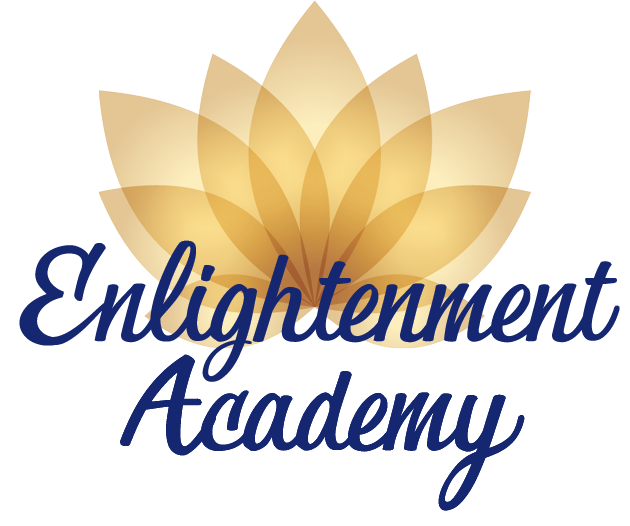 Discover your spiritual gifts & gain the knowledge to grow into your life's true purpose.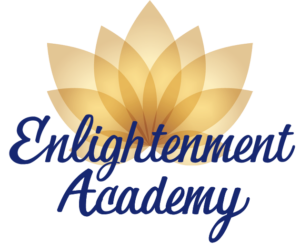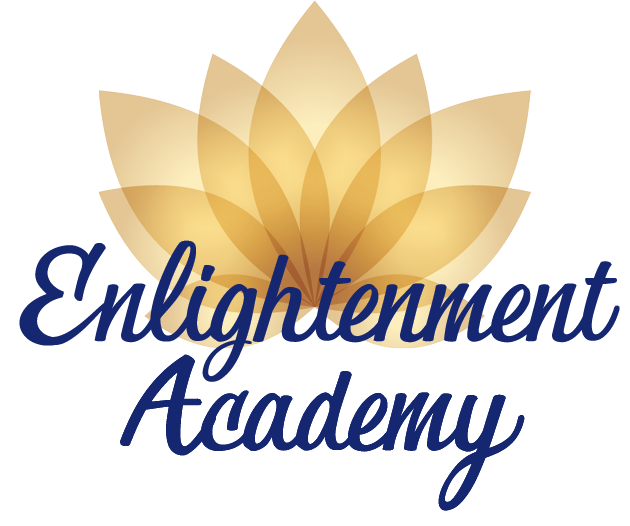 Discover your spiritual gifts & gain the knowledge to grow into your life's true purpose.
Calling all intuitives, psychics, mediums, & healers...
Enlightenment Academy is a place to learn the ins and outs of your spirituality and use it, along with your natural psychic gifts, to help others (and yourself) and make the world a better place.
Whether you're just starting out on this journey or ready to make the jump up to the next level, Enlightenment Academy is chockfull of resources to guide and assist you wherever you are.
The 4 Pillars of the Enlightenment Academy
First and foremost, Enlightenment Academy is about people. We're all human beings and we're all here for the same reason: to improve upon our spiritual gifts and make the world a better place for everyone! Nobody is perfect and this is a judgment-free zone. Keeping that in mind, we strive for an environment that is supportive, honest, encouraging, and that breaks down the barriers of what we thought we knew before, to make room for what we might come to know
Exploration
Let's approach this with open minds and open hearts, and see what we might learn about one another and ourselves along the way.
Cooperation
If you wanted to go it alone, you wouldn't be here right now! Let's learn from one another, challenge ourselves, and see how joining together makes us all better in the end.
Imagination
Your imagination IS your intuition, so we'll encourage you to follow those wild thoughts, the coincidences, the "too good to be true" moments, and stop doubting your powerful mind.
Determination
This program demands commitment and determination. With that simple decision, you show the Universe you are ready to be trusted with this knowledge and growth.
The Great Awakening
This is where it all begins! In the first module of the course, we'll cover all the signs and symptoms of a spiritual awakening, as well as the phases or stages you can expect to go through, and how to cope with common issues from awakening folks.
Chakras and the 'Clairs'
Laying that foundation for the topics to come, we'll discuss energy, vibration, and how it affects your mind, body, and soul connection. We will go in depth on chakras and the Merkaba system, so you can detect imbalances in yourself and others.
The Empath
Everyone has empathy to some degree, but this section will cover the true empath, common traits, struggles, and how to overcome them! We'll also dive deep into protecting your energy in relationships and around negativity.
Meditation
You can't get far in your spiritual evolution without the ability to quiet your mind for a moment! In this module, I'll share with you my best personal tips for meditation, different ways to meditate, and how to avoid pitfalls that keep us distracted and discouraged.
Types of Psychic Abilities
This section of Enlightenment Academy is where you will be able to not only identify what type of psychic abilities you have, but which ones you may need to work on. Kelli will personally work with you to discover some key elements with your own personal connection to Spirit.
Angels & Spirit Guides
You're never alone on this journey. In addition to the people on your team, you have a whole team of spiritual advisors behind you. We'll cover the different kinds of spirit as well as how you can communicate with them.
Communicating with Spirit
This will be a deep dive into preparing and controlling your communication with spirit, some best practices, and how to properly protect yourself when opening up to the spirit world.
Crystals
Crystals are gaining in popularity, so I decided to add it to Enlightenment Academy. You'll learn all about the basics of crystals, the healing and metaphysical properties and how to use them in your daily life.
Law of Attaction
In this section we will talk all about the Law of Attraction and how you can not only manifest, but how to avoid some of the pitfalls 'The Secret' as well. This law never fails and it works every time! In this section I'll help you with your own personal goals and dreams, learning how to get there easily.
Ready to invest in yourself?
3-day tuition & admission for the live class (Fri 8-5, Sat 9-5, Sun 9-noon)
Personalized help and attention before, during, and after the live class
All course materials needed for the class
Handouts for every section, so you can be present instead of worrying about taking notes
Bonuses at the end of the class, guided meditations, communication exercises, and more
Access to private Facebook group, activities, and group challenges
Our guarantee: we're here for you and will do whatever is in our power to provide you the experience and education you are seeking!
Please contact our office for any payment plan options. Must be paid in full before class begins.
Limited 14-person seating
Zoom option will be available 
Kelli is a phenomenal Psychic/Medium and an even better person! She is very accurate and tells you like it is. She has helped me, personally, in more ways than I can explain! She has inspired me to open my own gifts and helps me everyday to stay on track for my life purpose. She is an inspiration to myself and so many others. She has given me and others hope for future. I highly recommend her.