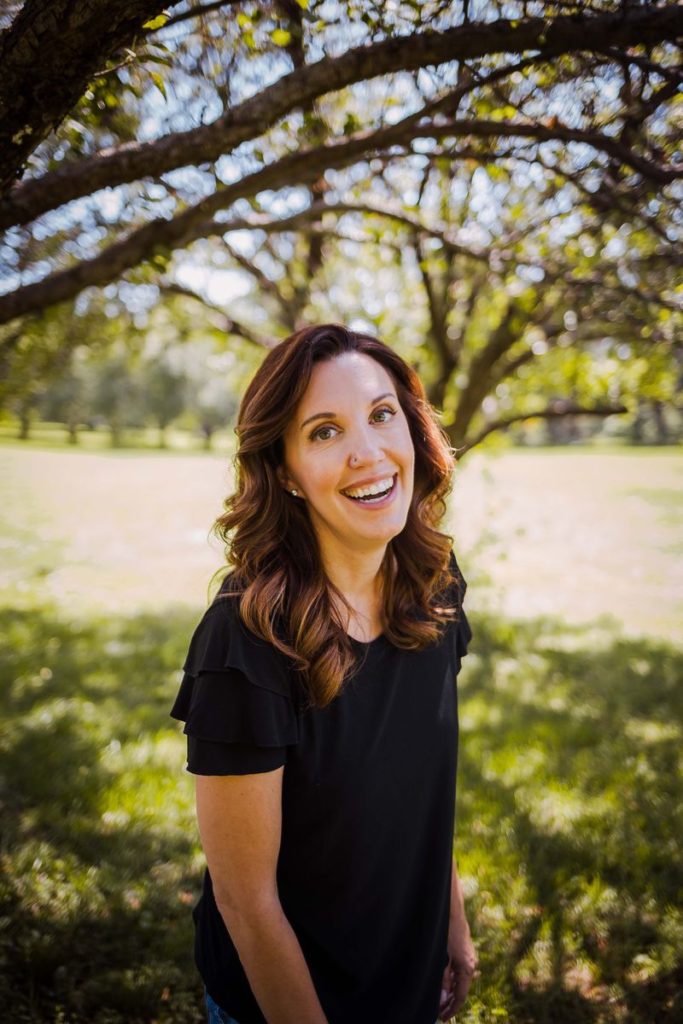 As a psychic, I can help you with guidance and direction in areas where you feel lost and confused. As a medium, I can receive messages from your deceased loved ones in spirit and your spirit guides. Using my abilities as both a psychic and medium, I can help you connect with guidance from both energy and spirit to help you heal your life, your grief, your relationships, your career, your financial issues, and even your soul. As a spiritual and life coach, I can share insight into your talents and strengths in order for you to maximize your potential.
My journey began when I was about 5 years old.
My family, along with my father's brother, Jim and his family, moved to Schuyler, NE to begin a construction business together. But tragedy soon struck my family. My Uncle Jim was killed in a single-car accident on Christmas Eve. My dad's dreams he had with his brother were put on hold, but my family eventually overcame the grief and life went back to normal.
A few years went by and my father and I were sitting on the couch. He started to talk about Uncle Jim and his thoughts on what he thought caused the accident. Quickly, I interrupted and told my dad that his thoughts and images about the accident were wrong. I could see the confusion in his eyes. I proceeded to tell him, in great detail, what exactly happened the night of his brothers death. Shocked, he questioned me on how I knew such details of my uncle's accident. I told him very plainly, "that's what Uncle Jim told me." After the initial shock wore off, he told me not to tell anyone about what I had experienced. I remember him saying, "Don't tell your mom, brother, grandparents, and especially my friends." They wouldn't understand what I was talking about. He said to come talk to him if I get any more messages, or if anything else 'different' happens from here on out.
I had many intuitive experiences in my childhood and I just always told my dad. Looking back now, I realize my dad was tone deaf and wore hearing aids. I sometimes wonder if he even heard half of the things I told him. I had no idea, couldn't even begin to understand what I was experiencing, or what was happening to me, but it felt right and safe.
I was one of those kids that always managed to go with the flow. It wasn't until the last few years that I finally realized not everyone hears, sees, feels, and knows the things that I do. 
In college, I had quite a few more more psychic and mediumship experiences, but I chose to keep those experiences to myself.
I knew by listening to the messages I was receiving and my intuition that I could keep myself, and other people, out of trouble. Unfortunately, tragedy was about to come back into my life. My freshman year in college, my dad was diagnosed with melanoma cancer. After a fierce battle over a year and a half, my dad succumbed to the illness and died peacefully at home with family gathered near. I remember having vivid dreams about him telling me he's doing great and not to worry. It took the wind out of my sails, but after a year of grief, I got back on the horse and eventually finished college with my degree in hand. After my dad's passing, I no longer spoke to anyone about the spiritual experiences that happened to me. I assumed it was something like religion and politics; you simply don't talk about those things to people.
After graduation, I was lying in bed one night. I had a premonition something was going to happen. I knew there was some spirit people that felt familiar in my room, but I couldn't place it.  A few minutes later, I heard my name being called out – loud and clear. At first, I was confused, so I asked whoever was talking to me to say it again. They did…and it absolutely scared the hell out of me! Shaken, I asked God to turn off all of my abilities immediately. Now I know the people I felt in my room were my spirit guides letting me know we were connected. 
Several years passed by and life happened.
About 15 years ago, I found myself lying awake in bed around 3 am. I remembered all the abilities that I'd had. I let God know that I was now an adult and ready to accept these abilities. The lights and TV flickered and electronics turned on when not plugged in. Strange lights in the middle of the night suddenly lit up my room. I knew that I was blessed to have these gifts. Once again, I was officially spiritually awoken.
My psychic and mediumship abilities had returned. I started reading everything about the paranormal or metaphysical. I met with like-minded people to ask as many questions as I could. I educated myself on the reason God gave me these abilities and what I am to do with them. I found most of my answers while meditating and praying, however.
I met some really cool people that worked with me and my abilities. They taught me how to accept my abilities, and also who I am. Along with being a psychic and medium, I then became a Reverend, a Usui Reiki Master, and a paranormal researcher.
It was at this point, the door was about to be swung wide open.
One evening, I was with a bunch of friends having some drinks. There was a guy at the party that was upset due to the fact his dad had passed. Since I'd had a few drinks, the inhibition was gone. I opened my big mouth and said, "I don't know why you're so upset, your dad is right behind you…suspenders, drinking a black and white label beer and smoking a cigarette. He was the life of the party then, he's still the life of the party now." Now, you know when someone says something, the music stops, and all eyes are on you…yeah…that was me. He was in total shock. I relayed the messages that his father wanted me to tell him. After the biggest hug ever and tears all around, I knew something was about to change.
After this experience, I decided to quit my job and focus on my life purpose. Over nine years later, I'm now a full-time psychic and medium here in Omaha. I do live audience readings, individual readings, workshops, expos, and events all over the country. I'm truly blessed to have the family and friends who are completely supportive of my abilities and who I am.
BELIEVE IN YOUR INFINITE POTENTIAL.
YOUR ONLY LIMITATIONS ARE THOSE YOU SET UPON YOURSELF.
ROY T. BENNETT, THE LIGHT IN THE HEART
After meeting so many different people, some wonderful and some not so truthful, I'd like you to know the difference between an ethical and non-ethical psychic.
An ethical psychic will…
• Confidentially discuss past, present and future opportunities in your life
• Share insights into your strengths and talents
• Make accurate predictions about your past and future path
• Provide you with an optimistic, positive, compassionate caring link to the spirit world or with loved ones who are still around you
• Help you to embrace your life lessons, find resolution to past issues and give clear perspective on where you are going
• Not put fear and negativity into a reading
An ethical psychic will NOT:
• Will not tell you that you are 'cursed' (there is no such thing) or tell you that you have a negative entity attached and only they can help you remove it
• Will not charge you to light candles, pray, put a spell on someone, or return a loved one to you
• Will not ask you to turn over your jewelry or other valuables to him/her or make credit card payments on their behalf
• Will never state they are 100% accurate
• Will never discuss your reading or circumstances with anyone but you
• Will not tell you that there are people or spirits around you who want to do harm to you and only they can protect you